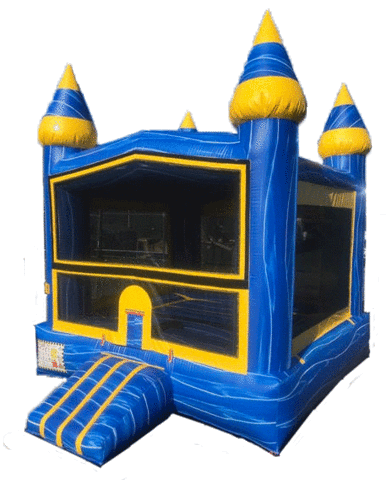 Arctic Blast Castle Pick Up Only
NEW-COMING SPRING 2021
Keep your hard earned money! Pick this unit up yourself and save big, pick up anytime in the morning as early as 7am (or the night before after 6pm) and bring the unit back same day anytime before 11pm! This unit will fit into an SUV, pick up truck or any other vehicle that is larger! Please visit our youtube channel to see how easy it is to pack this unit back up! We have a step by step video so you can easily do it, please click here to see the video:
The Artic Blast Castle is a brand new unit ready for fun! 13 x 13 feet of jumping area with a basketball hoop inside for added slam dunk fun! This unit also has a roof to shade the sun on those hot sunny days.
PRICE: $190.00, you pick up- stakes, mallet, extension cord and blower all included for your use.
OCCUPANCY: About 8 children or 1000lbs
SIZE: 13ft x 13ft
Recommended age: 2-12 years
POWER: 1 regular house hold power outlet
Pick up location is 1145 4th Line, Caledonia
This system is for confirming your reservation; we do not take deposits because if the weather is poor your event can simply be cancelled the evening prior. Payment is taken at the time you pick up your items. You may pay by cash or use our interac machine +3%.