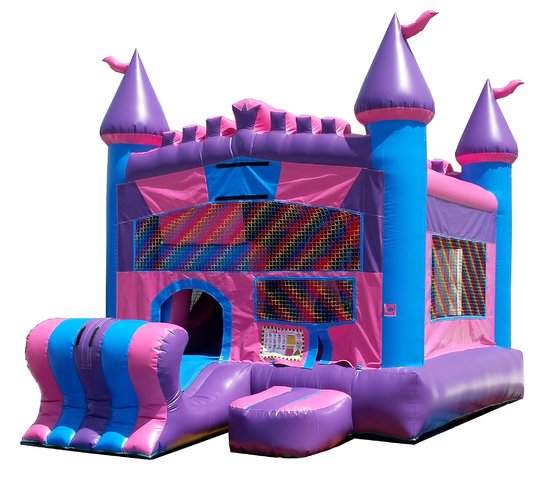 Jewel Castle
The Jewel Castle is perfect for any girls party. At 21ft long x 15ft wide x 14ft high this castle will impress! The inside has a fun slide with a tunnel underneath to crawl though. This open airy unit is great for watching the kids, also has a top for shade on those hot sunny days.

PRICE $250.00 delivery/set up/take down included. Tarp and extension cord also included. No tax, the price you see is the price you pay.

OCCUPANCY: About 10 children or 1000lbs

SIZE:15ft wide x 21ft long x 14ft high

This system is for confirming your reservation; we do not take deposits because if the weather is poor your event can simply be cancelled the evening prior. Payment is taken once your items are delivered to you. You may pay by cash or use our interac machine +3%.