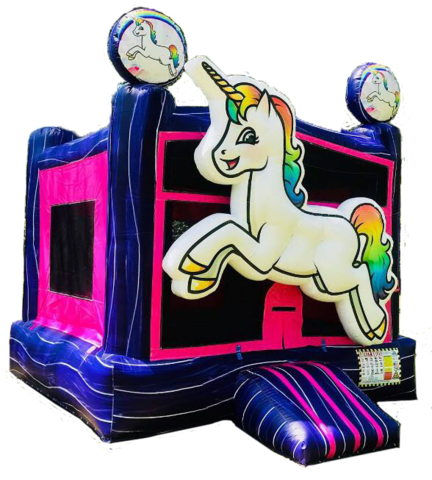 Unicorn Castle
What makes a party? Glitter, bright colours, fun games, good food andddddd a UNICORN of course! This bouncy castle will makes your kids dreams come true! The magestic unicorn bouncy castle will make an everlasting memory for your kids.
PRICE: $225.00 delivery/set up/ take down included. Tarp and extension cord also included. No tax, the price you see is the price you pay.
OCCUPANCY: About 8 children or 1000lbs
SIZE: 15ft wide x 15ft long x 15ft high
This system is for confirming your reservation; we do not take deposits because if the weather is poor your event can simply be cancelled the evening prior. Payment is taken once your items are delivered to you. You may pay by cash or use our interac machine +3%.